Restorative Dentistry Westborough MA
Anyone who has experienced battling with painful gums or bad teeth can testify that it is discouraging and difficult to deal with. This could even mean keeping your mouth shut even when everything else suggests you should speak up because you are too conscious about what others might think about your teeth. Moreover, keeping that smile on your face can also be a challenge because your oral health is not in good shape. Restorative dentistry deals with dental procedures that help alleviate pain and restore comfort among people facing dental issues.
Why Choose Advanced Dental Group for Restorative Dentistry?
Improve Your Oral And Overall Health

Help Protect Your Natural Teeth

Prevent Tooth Movement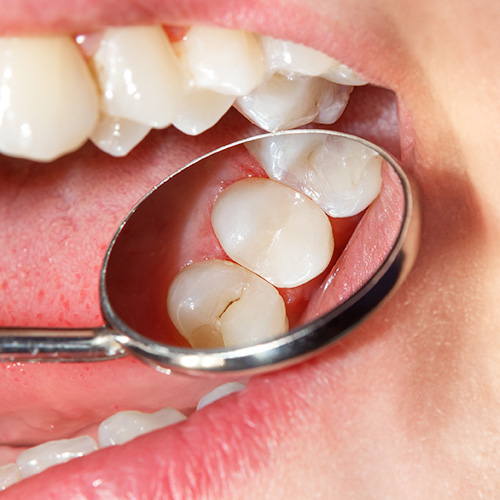 When a small part of the tooth has been decayed, the damaged area can be repaired with a dental filling. Gold fillings last the longest, anywhere from 15 to 30 years. Silver amalgam fillings can last from 10 to 15 years before they need to be replaced. Composite resin fillings don't last as long. Dental restoration procedures can help restore your elegant smile via the replacement of missing, broken, or infected teeth using dental crowns or dental implants.
Dental crowns are a versatile restorative option that can be used to treat teeth with a wide variety of ailments, including advanced decay, cosmetic imperfections, injuries, weakened dental structure, and more. They're designed to closely resemble your original tooth, covering it in a way that restores its function while also preserving what remains of the original structure. Crowns can also be used to restore dental implants and teeth treated with root canal therapy.

Alternatively, dental bridges may be the right treatment option for patients who have lost one or more missing teeth that appear next to each other in a row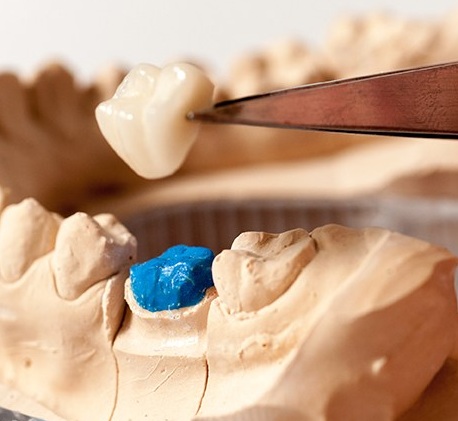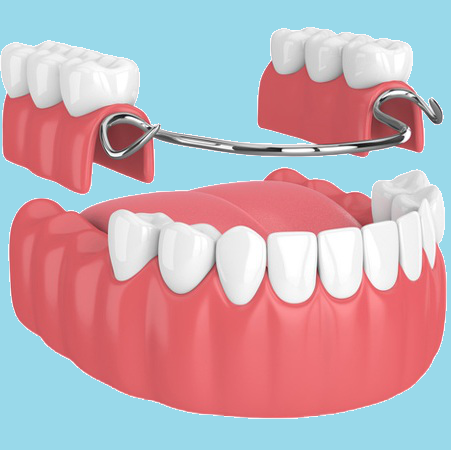 A denture is a removable dental appliance replacement for missing teeth and surrounding tissue. They are made to closely resemble your natural teeth and may even enhance your smile.
There are two types of dentures - complete and partial dentures. Complete dentures are used when all of the teeth are missing, while partial dentures are used when some natural teeth remain. A Partial denture not only fills in the spaces created by missing teeth, it prevents other teeth from shifting.