Dental Checkups & Cleanings Westborough MA
If you don't take care of your teeth and properly manage your oral health, you may find yourself forking over thousands of dollars in restorative dental care. Did you know that a full mouth reconstruction can cost between $45,000 and $80,000? By practicing preventive dentistry, you can safeguard yourself from these exorbitant dental costs.

Preventive dentistry emphasizes the importance of ongoing hygiene procedures and daily practices to prevent tooth decay and other dental diseases and conditions. Effective preventive dentistry combines at-home oral care by patients with chairside treatments and counseling by dental professionals.
Why Choose Advanced Dental Group for Preventive Dentistry?
Relaxed, caring, friendly environment

Patient focused treatment

Modern facility and equipment

Caring for long-term oral health of our patients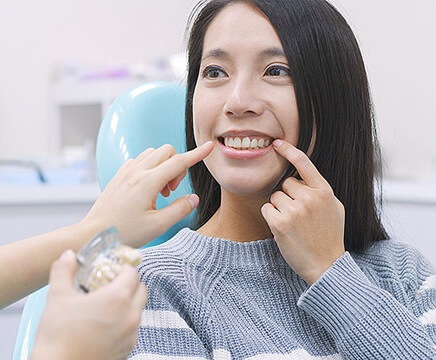 A dental cleaning (prophylaxis) is recommended every six months to remove dental plaque and stains you're unable to remove yourself, as well as to check for signs of tooth decay.
Since most dental conditions are painless at first, if you don't regularly visit your dentist, you may not be aware of dental problems until they cause significant damage. For best results, schedule regular dental check-ups every six months; more often if you're at higher risk for oral diseases.
Your dentist should also perform oral cancer screenings to check for signs of abnormal tissues. Especially for children, checking oral growth and development (including an assessment for caries development) should be part of dental evaluations.
Seventy-five percent of all head and neck cancers begin in the mouth, 30% of oral cancers originate in the tongue, 17% in the lip, and 14% in the floor of the mouth.
At the Advanced Dental Group, we provide an oral cancer screening with every checkup. We'll look for sores, discolored patches, lumps, and other common symptoms
Historically, smoking and alcohol use are highly related to the development of oral cancer and would affect people over the age of 50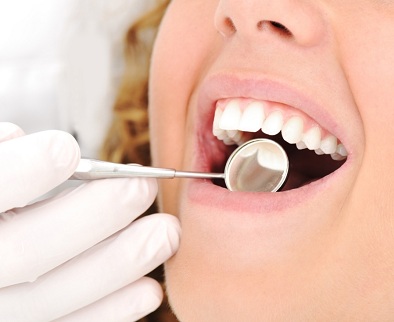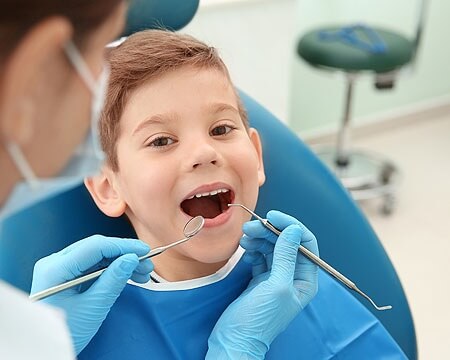 Normally the first tooth erupts between ages 6 to 12 months. Gums are sore, tender and sometimes irritable until the age of 3
At Advanced Dental Group, we love seeing children and can bring your little ones the care they need while also guiding you through the different stages of their dental development
Rubbing sore gums gently with a clean finger, the back of a cold spoon or a cold, wet cloth helps soothe the gums. Teething rings work well but avoid teething biscuits—they contain sugar that is not good for baby teeth.
Fluoride is a natural mineral that builds strong teeth and prevents cavities. It's been an essential oral health treatment for decades. Fluoride supports healthy tooth enamel and fights the bacteria that harm teeth and gums. Tooth enamel is the outer protective layer of each tooth.
Fluoride is especially helpful if you're at high risk of developing dental caries, or cavities. Cavities occur when bacteria build up on teeth and gums and form a sticky layer of plaque.
Advanced Dental Group provide professional fluoride treatments in the form of a highly concentrated rinse, foam, gel, or varnish. The treatment may be applied with a swab, brush, tray, or mouthwash